23 Jan 2020 Dreamcatcher's Siyeon, first solo single 'Paradise' "Comeback Warm-up"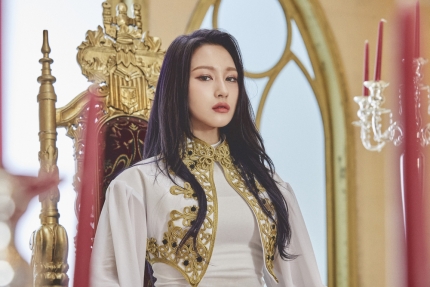 Girl group Dreamcatcher's main vocalist Siyeon will share her special charms through a solo single.
According to Dreamcatcher's company, Siyeon will unveil her solo single 'Paradise' coming on the 29th and 'share greetings with Insomnia after a long time'.
Dreamcatcher's main vocalist Siyeon received a special amount of interest on 'King of Masked Singer' through her amazing singing abilities. It appears that the solo single release is already in the domestic news and the hot reactions of fans around the world will continue.
Especially there is buzz for Siyeon's 'Paradise' release and also Dreamcatcher's comeback which is drawing near. In other words, Siyeon's single sets up a new story and will be a stepping stone to Dreamcatcher coming back which is also giving hints.
Dreamcatcher Company said "You will be able to meet Siyeon's charms which she could not fully show in Dreamcatcher'", and disclosed, "Please look forward to, show interest towards, and give lots of love to Siyeon's 'Paradise' which will soon be released, as well as Dreamcatcher's new world".
Meanwhile, on the 29th Dreamcatcher Siyeon's upcoming solo single 'Paradise' can be appreciated on a variety of online music sites.
Please do not take translation without credit
Source