[TRANS] Dreamcatcher Dami – Lunar New Year Interview
Link: http://www.getnews.co.kr/view.php?ud=20190204150735910380ed35aa76_16
Article Title: Dreamcatcher Dami, 'I will study MIDI·Song Composition harder! I want to put it in an album.'(Lunar New Year Interview④)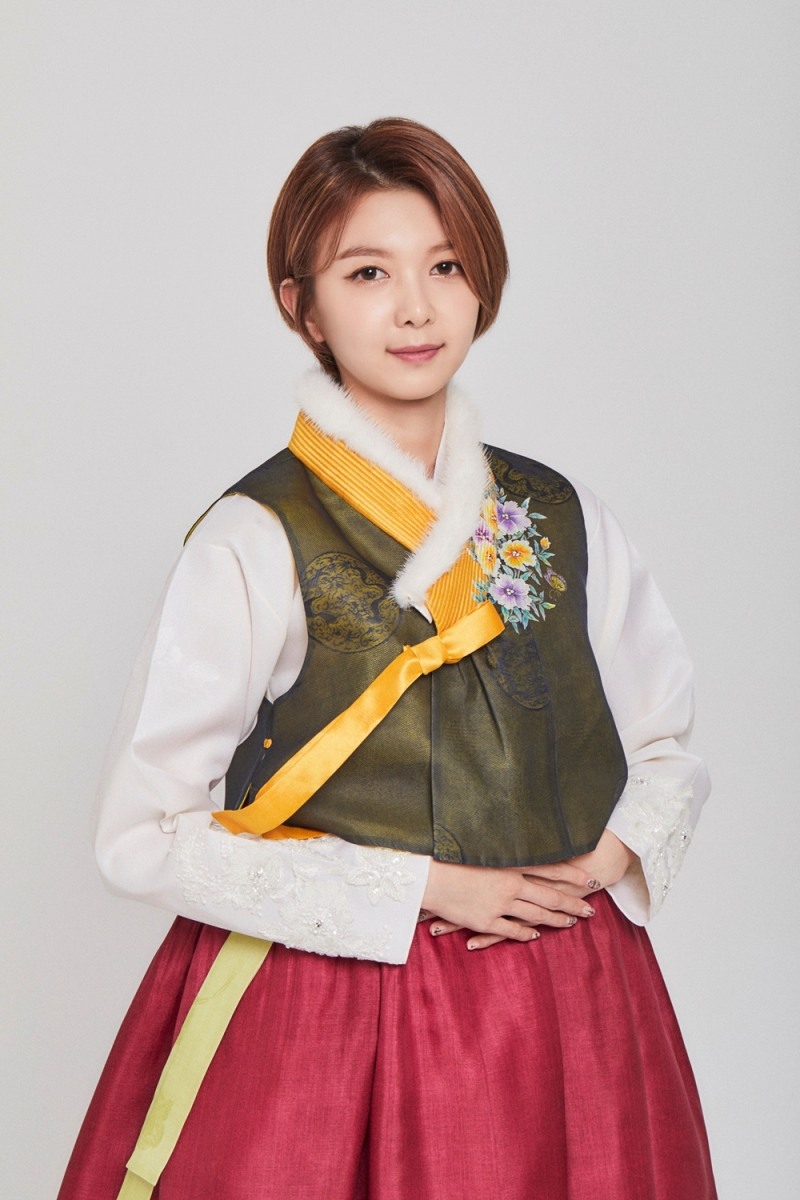 Please greet the fans and the public for New Year and Lunar New Year
"Hello! I'm Dreamcatcher's Dami who is back with a short cut!"
What are your goals for this year?
"I've been interested in writing lyrics and I've participated to write for the songs in the albums. I want to try harder this year and put my self-composed song in Dreamcatcher's album"
Do you have a new challenge in other areas you would like to try to welcome the new year?
"As I've mentioned before, to compose my own song, I'm diligently studying the MIDI. I want to present my song to you as soon as possible."
Last year, you promoted Full Moon, YOU AND I and What with hardly any breaks, can we expect more active promotions this year like last year or more than last year?
"The time spent to meet you guys have always been precious and joyful. We are doing our best to meet you more often so please look forward to seeing us this year."
During your busy promotions last year, were there any disappointing points? And compared to last year, what is your resolution or determination to do this year?
"When I look back now, I think I was really busy with promotions. I hope this year will be a year of improvements as a team and as an individual as well."
After Japanese promotions and World Tour, you're planned for an Asia Tour this year too, is there anything that is slightly more improved or prepared differently compared last time?
"I always try to show many sides of me during tour concerts, I was not able to show you everything about Dreamcatcher during the given time. This time round, we're preparing a lot of performances that we didn't show you last time, so please look forward to it and I hope you'll come to find us and watch."
Lastly, Dreamcatcher Dami's message to all the fans, InSomnia, who are waiting for their comeback,
"To our InSomnias who are always waiting for us! We've worked really hard to make this album and we'll show a more greater side of us. This has been Dami!"
Dreamcatcher's JiU, Sua, Siyeon, Yoohyeon, Dami, Handong and Gahyeon promoted Full Moon, YOU AND I and What actively last year with hardly any breaks. This year, on the 13th of February, Dreamcatcher will be making a comeback with their fourth mini-album, 'The End of Nightmare', which will be the conclusion of their 'nightmare' series. After their fourth mini-album promotions, they'll be embarking on an Asia Tour to closely communicate with their foreign fans, 'InSomnia'.