19 Feb 2020 NEWS1 Interview② Dreamcatcher "Our Popularity Overseas? It is Thanks to Our Performance+World Building…We Hope to Grow More Influential"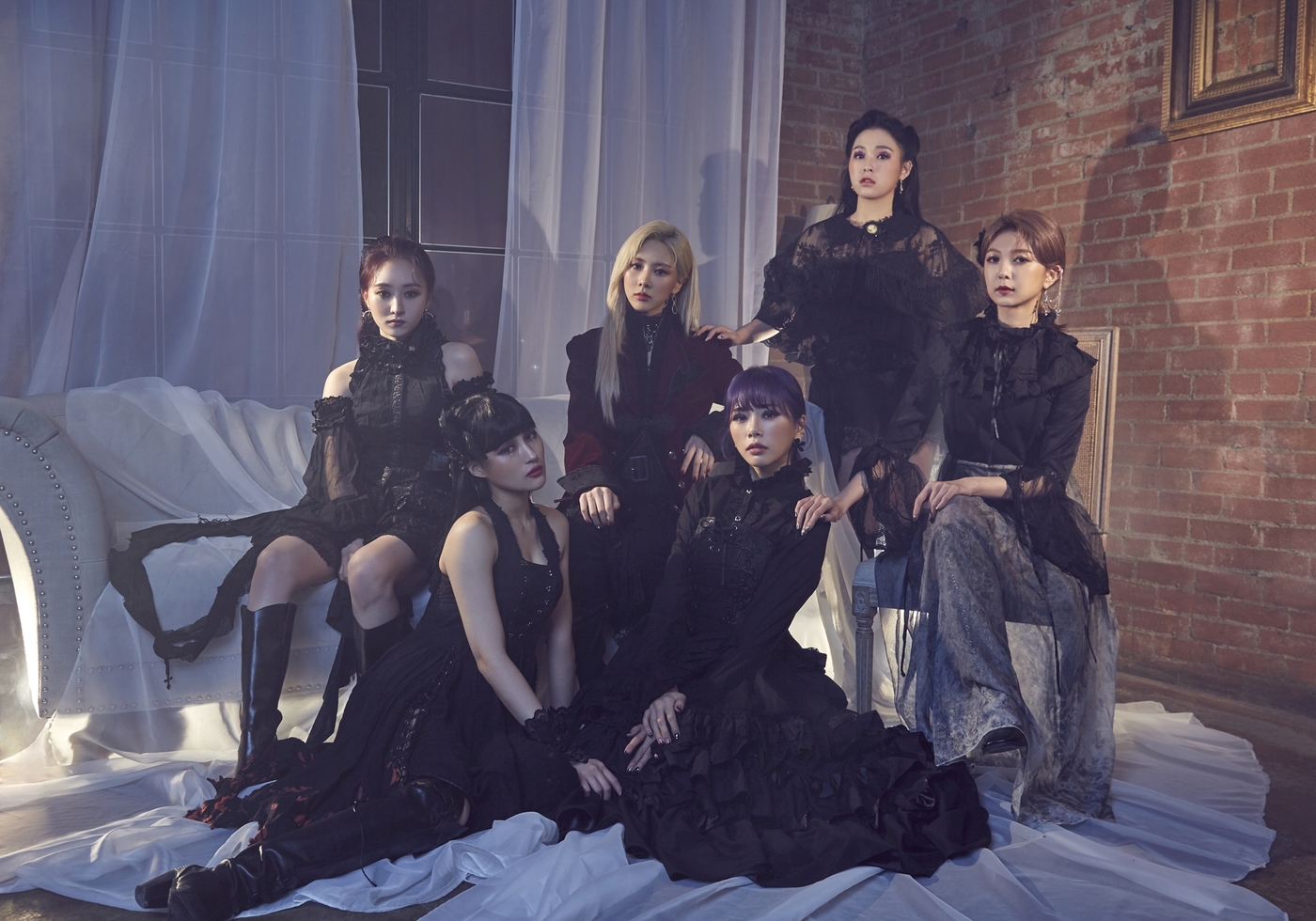 (Seoul=News1) Reporter Koh Seung-ah = Group Dreamcatcher's first studio album 'Dystopia : The Tree of Language', released on the 18th, kick-starts a new world. Dreamcatcher, a group that has continued to present a color uniquely their own with intense concepts and powerful performances since their debut in 2017, makes its return from a 5 month hiatus after concluding the 'Nightmare' series that they have continued since debut.
The world of the 'Dystopia' series, as one can guess from the title – which means the anti-eutopia – depicts a world tainted by darkness because of language scarred by wounds. As such, Dreamcatcher points out how hurtful language can be to others in the album, incorporating a sharp message into their music.
The lead track 'Scream' tells the story, conveying this message by utilizing the witch hunt of the middle ages as the motif. The rock based electronica sounds featured in the song broadens the genre spectrum of the group. In addition, JIU, Siyeon, Yoohyeon, and Dami participated in the lyric-writing for the B-side tracks  'Black or White' and 'Jazz Bar', much to the excitement of fans.
Dreamcatcher is poised to present their 'Dystopia', mirroring not fantasy but our painful and difficult reality with a serious message, through intense music. As such, Dreamcatcher recently met our reporters to have a heart-to-heart about their first studio album.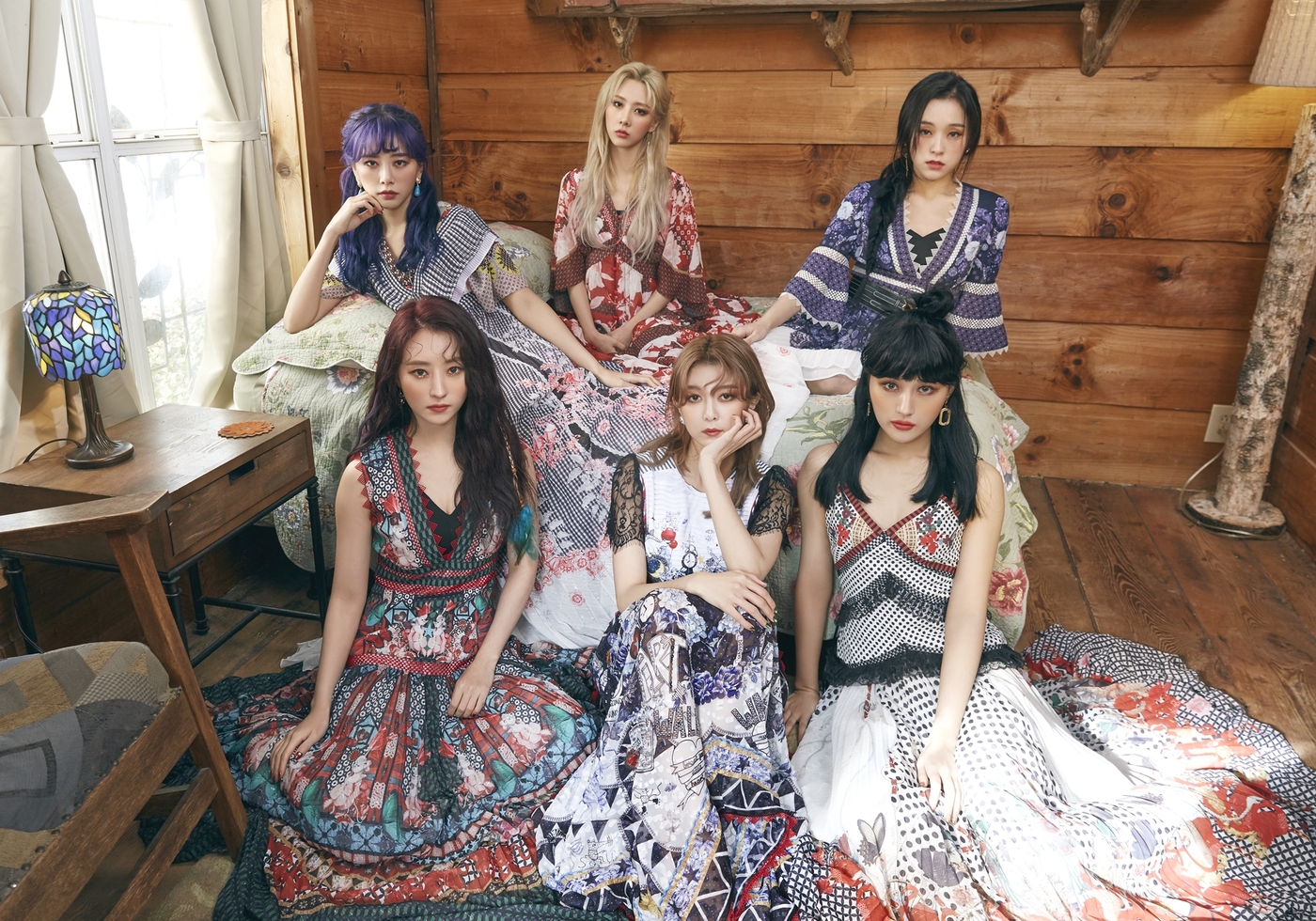 <Continued from interview 1>
-You present dark and intense concepts each time. Do you have worries about a new image?
▶(Sua) Rather than just our dark side, we think about wanting to show people our brighter side on stage. We want to try brighter songs and present a more diverse image. This is why we focus on crafting our story. I want us each to tell a story. Our dark concepts are great, but I also want to release a lighter song.
▶(Yoohyeon) We think about this a lot. If we are going to go with an important message, we need some weight. It could change depending on the kind of story we want to tell.
▶(JIU) Still, our new concept is about a Dystopia, so we'll have a lot to talk about. For now, we know there are lots of people who get hurt by hate comments and by words, so we want to do a deep dive into that.
-You have considerable popularity overseas. You went on tour throughout Asia, 7 European countries as well as 5 American cities. What do you think is the reason for this popularity?
▶(Dami) Probably the same reason why domestic fans like us. We have strong performances, we put on good shows, and depict interesting worlds. You have to use your imagination once more for our story, and I think that's what fans like so much.
▶(Yoohyeon) There are lots of bands overseas, and our music incorporates a lot of instrumental sounds. I think that's what people especially like us for.
-Siyeon's solo track released last month, which Siyeon co-wrote and composed, was met with passionate response, reaching 2nd place on the US K-Pop charts.
▶(Siyeon) It was completely unexpected. It was a pre-release track for our studio album, so I didn't expect much. I am thankful to our fans. It was meaningful and joyful to have the first song I participated in released to the world. Last September, I appeared on V-1, a tvN comedy show and did better than I expected. I think my solo track came as an extension of that.
-There are lots of other girl groups that have comebacks scheduled for February. How do you feel about promoting alongside them?
▶(Sua) Every time we have a comeback, lots of girl groups hold comebacks too. We often say 'we're blessed with many women' between ourselves. That said, girl groups are increasingly coming out with powerful, cool performances. It's great. Their powerful images are amazing.
▶(Yoohyeon) Even between that powerfulness, each group seems to incorporate different messages. I want us to be liked for being us. I want to focus more on showing our color than on competition.
▶(JIU) I'm always excited. When I watch music shows, I always watch the other girl groups. I'm excited that we can promote alongside others, and I'm so happy that I can actually see them with my own eyes. Personally, I enjoy ITZY because they're cute. I hope our promotions line up.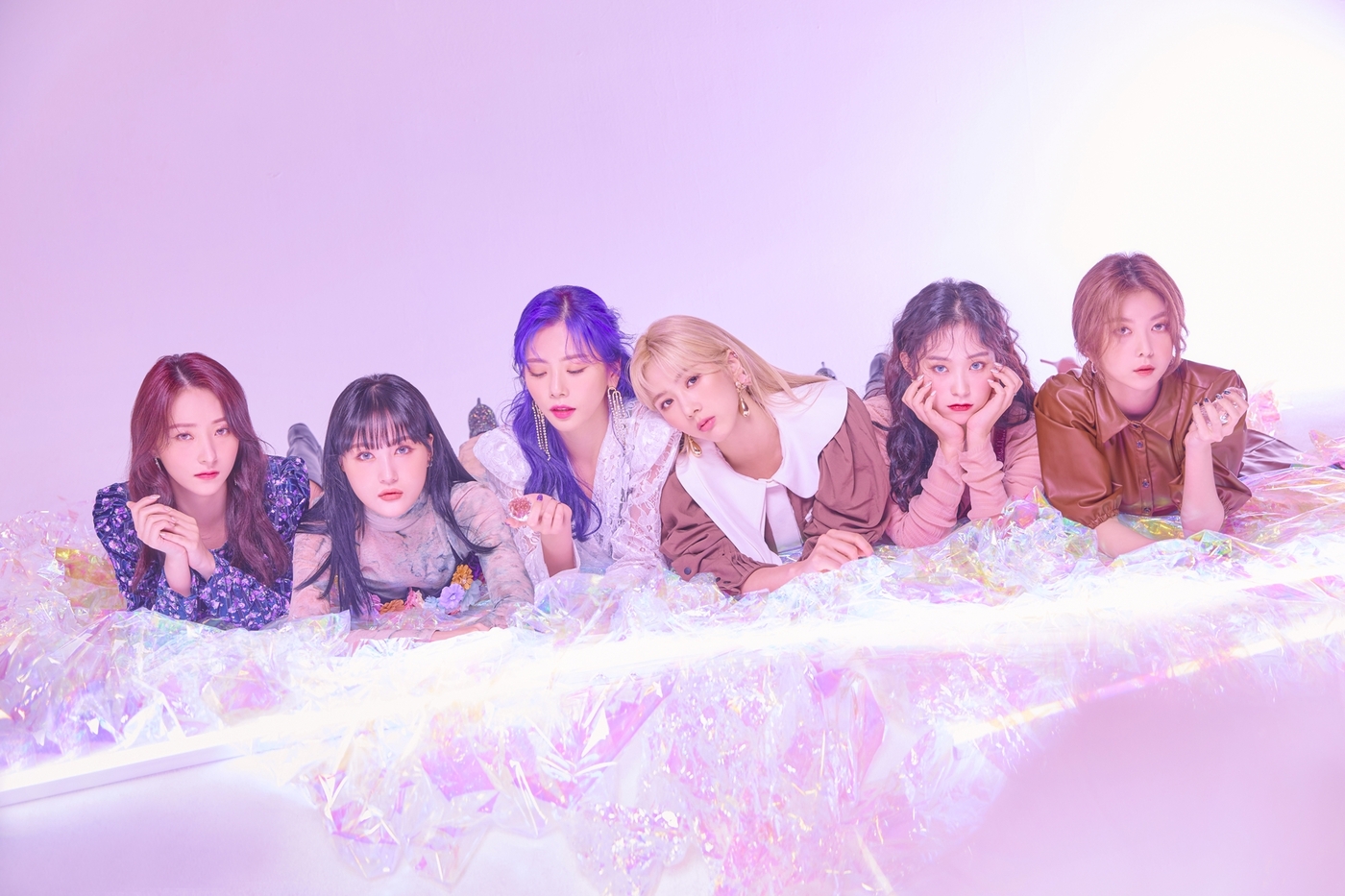 -Is there a goal for this promotion?
▶(Yoohyeon) We released some meaningful music this time round, but honestly, if we were better known, it'd cause a larger social impact and influence more people. I want us to become more influential.
▶(Sua) Honestly, I wanted us to win first place, but we've missed that right in front of our eyes many times. It wasn't great, but it made us resolve to keep going our way. It feels even better to be recognized for our musicality. So I want us to have even larger concerts, and that's my goal.
▶(JIU) First off, I have a good feeling about this album. The songs, the choreography, as well as the costumes turned out great so all the elements are there. The members are all satisfied too. I think we'll grow significantly through this album, so I'm pumped. We're very confident.
-Other than 'metal girl group', is there another nickname you want?
▶(Siyeon) 'Goosebumps idol' was really memorable to me. I want us to hold that title longer. I want people to get goosebumps when they see us.
▶(Sua) We've been called the 'metal girl group' for a while, and it's great. It's a hard feat to continue along one genre.
-Any goals for 2020?
▶(JIU) Don't get too stressed out, this is my goal. Obsessing over the small things made life so tiring.  I want to be happy without being obsessive.
▶(Sua) I want to focus on myself more. I want to take a good look at myself and spend some time with myself this year.
▶(Dami) I wasn't able to this time, but I want a self-written song on the next album. It's what all singers dream of, I think. The spectrum I can express by myself is different, so it would make the album more dynamic. I got my own studio to work on music, but I haven't had any members listen to my music yet. I'm trying out recording with the keyboard and other various things.
seunga@news1.kr
Please do not take translation without credit.