12 March 2020 ExSports "Dreamcatcher drops surprise gift for fans, releases self-produced MV for 'Sahara'"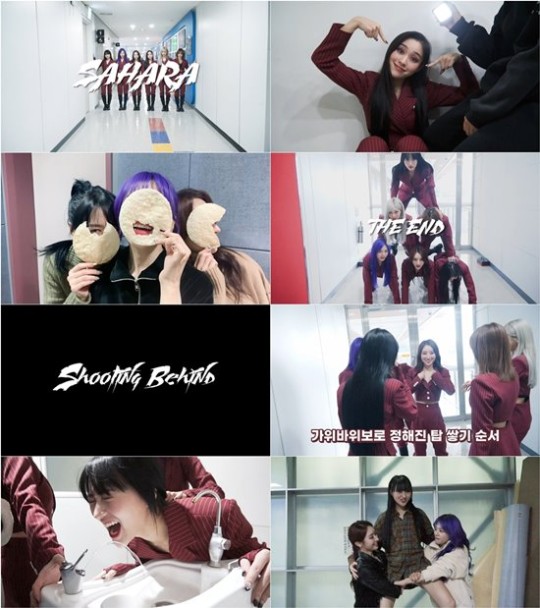 [EX Sports Reporter Jun A-ram] Group Dreamcatcher gave their fans a surprise gift.
On the 11th, Dreamcatcher Company released the self-produced music video for 'Sahara', the B-side track of the group's first studio album 'Dystopia : The Tree of Language' through official SNS channels.
The 'Sahara' music video was filmed by Dreamcatcher members during the promotion for their lead track 'Scream'. The members expressed the profound lyrics of 'Sahara' in literal, funny ways, showcasing their diverse charms and wit that weren't so apparent on stage.
If Dreamcatcher's existing music videos were loved for their unique storylines, the 'Sahara' music video drew the attention of fans by offering funny moments with the members.
"We released the 'Sahara' music video to give back some of the passionate support that fans have given to the first studio album," Dreamcatcher Company commented, adding that "We hope that this music video is a good gift for the InSomnias around the world."
Dreamcatcher is currently on a short hiatus after completing the promotion for 'Scream', the lead track of  'Dystopia : The Tree of Language'. They plan to meet fans again with a new look soon.
kindbelle@xportsnews.com / Photos courtesy of = Dreamcatcher Company
Translation provided by 7-Dreamers @HojuneTl
Please do not take translation without credit
source