09 July 2020 Edaily Interview "Handong shares how she has been doing from China "I miss the Dreamcatcher members and fans"
[eDaily Star IN reporter Kim Hyun-shik] "I want to see the members and get practicing for a comeback in Korea as soon as possible," said Handong, the Chinese member of the group Dreamcatcher (JIU, Sua, Siyeon, Handong, Yoohyeon, Dami, Gahyeon). After appearing on the Chinese girl group audition program 'QCYN2' early this year, Handong has been unable to return to Korea even after the conclusion of the show.
This is due to the effects of Covid-19. Handong hails from Wuhan, Hubei province of China, which is where Covid-19 originated. Her agency Dreamcatcher Company commented "because Handong holds a Wuhan passport, she cannot get an airline ticket." "Handong is currently receiving personal training for a Dreamcatcher comeback at Beijing and watching the Covid-19 situation," they added.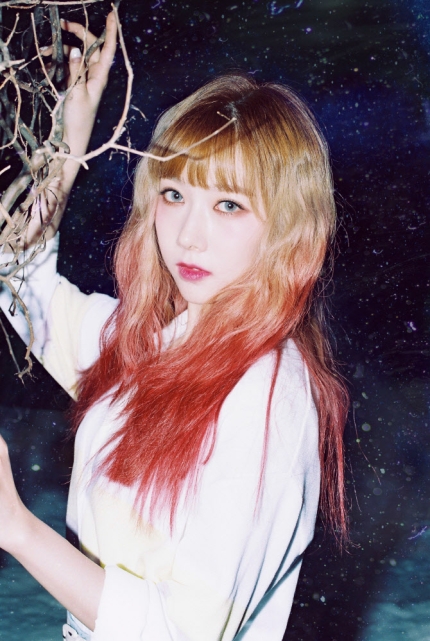 Dreamcatcher's Handong
As the fans' worries over the situation rise, Handong shared how she was doing through a written interview with eDaily. Handong said "I am doing my best given the current situation to grow further and reappear before the fans," reassuring fans. The following is the Q&A.
– We are told you are currently living in China. We want to know how you have been.
△ I am undertaking various practice activities so that I can return to Dreamcatcher having improved further. I want to see the members as soon as possible, chat with them, eat good food with them, and prepare to meet the fans again with them.
– Please tell us what motivated you to take part in the Chinese audition program "QCYN2" and how you feel after it. 
△ I thought it would be a chance for me to meet the Chinese fans and to grow a notch. In 'QCYN2', I learnt that individuality and a unique charm are necessary to appeal to the public. It allowed me to realize I needed to grow and to progress further.
– What did you gain from your appearance on QCYN?
△ The show let me make great friends and to promote Dreamcatcher to more people. Most of all, it allowed me to better myself.
– You are currently barred from returning to Korea due to the effects of Covid-19. What is the atmosphere like there? 
△ It is improving step by step. It's a difficult period for everyone but we are getting through it with positive thoughts, and we hope the situation improves soon so that we can return to our daily routines. I want to send my thanks as well as words of encouragement to the medical staff who are working so hard.
– Is there a message you want to send fans?
△ I badly want to see you again, and it is so saddening that I cannot given the current situation. It is a difficult and long wait, but I want to see you again soon. Until then, let's not get worn down and we'll  overcome these trying times. Everyone, let's keep smiling as we wait to see each other again.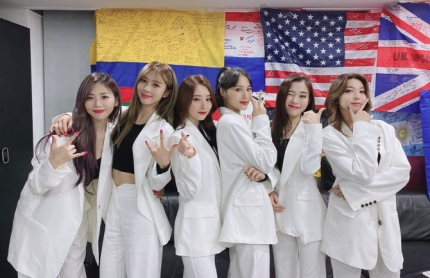 Dreamcatcher recently held an online concert with 6 members, without Handong.
– What will happen with the preparations for Dreamcatcher's comeback?
△ Lots of people including our Dreamcatcher Company family are working hard for Dreamcatcher's comeback, but please understand that it is difficult for me to comment clearly about a comeback for now. I will do my best in my current circumstances to appear before you having improved further.
– Is there something you absolutely want to do after returning to Korea to resume activities?
△ Firstly, I want to catch up with the Dreamcatcher members. We do keep in contact when we can, but I still want to be with them in person. I also want to go back on stage as a Dreamcatcher member to see our fans once more. If there is one thing I wish for, it is to repay those who have given us love so far with a win. I believe Dreamcatcher has reached that point. I will work hard to make that a reality soon.
– Any last comments you want to share?
△ Though we are sadly physically apart and cannot see each other in person for now, I have faith that we will meet soon with happy faces. Lastly, I want to tell the Dreamcatcher members and the InSomnias that I love them so much.
Kim Hyun-shik (ssik@edaily.co.kr)
Translation by 7-Dreamers Hojoon
Please do not take translation without credit