Dreamcatcher's first anniversary is coming up on January 13, 2018! To celebrate, we are working with Fanmaum and Dreamcatcher fan sites from across the globe to raise funds to pay for cafe ordering bells.
What are cafe ordering bells? 
In several locations across Seoul, we will be having videos commemorating Dreamcatcher's first anniversary as a group playing on devices such as the one shown below. Customers in these locations receive these ordering bells when they place their order and are notified of their order being ready through these devices. So, while customers wait for their orders, they can watch a short video of our girls!
Although our project has reached 100%, we may donate any extra funds to a charity in Dreamcatcher's name, which was decided through a poll on our Twitter and is the reason this project remains open.
Project End Date: December 29th
Update: 
After successfully raising over 572,000 hearts on Fanmaum, we were able to broadcast our video in 11 cafés in Seoul for one week starting January 12th. The video was played at the following locations:
Dunkin' Donuts 던킨도너츠
1. Gangnam Main Store – 1F Hongu Building, 1328 Seocho-dong, Seocho-gu, Seoul
강남본점 – 서울시 서초구 서초동 1328번지 홍우빌딩 1층
2. City Hall Main Store – 1F Gwanghak Building, 360-1 Taepyung-ro 2-ga, Jung-ga, Seoul
시청역점 – 서울시 중구 태평로2가 360-1 광학빌딩 1층
3. Seoul Station First Store – B1F B-5, 122-11 Bongrae-dong 2-ga, Jung-gu, Seoul
서울역1호점 – 서울시 (중구) 봉래동2가 122-11 지하1층
Twosome Place Plus 투썸플러스
4. Cheongdam CGV Store – 1F 651-15 Cheongdam CGV, Shinsa-dong, Gangnam-gu, Seoul
투플청담CGV점 – 서울시 강남구 신사동 651-15번지 청담CGV1층
Twosome Place 투썸플레이스
5. Sangam E&M Store – 1F CJ E&M Center, 1606 Sangam-dong, Mapo-gu, Seoul
상암이앤엠점 – 서울시 마포구 상암동 1606번지 CJ 이앤엠센터 1층
6. Sinchon Store – 1F 30-8 Changcheon-dong, Seodaemun-gu, Seoul
신촌점 – 서울시 서대문구 창천동 30-8 1층
Tom & Toms 탐앤탐스
7. Konkuk University Store – 5-91 Hwayang-dong, Gwangjin-gu, Seoul
건대점 – 서울시 광진구 화양동 5-91
Coffeebene 카페베네
8. Yeouido KBS Annex Store – 1F 46-1 Yeouido-dong, Yeongdeungpo-gu, Seoul 여의도KBS별관점 – 서울시 영등포구 여의도동 46-1 1층
King's Bean Coffee (Cublic) 킹스빈
9. Hongdae Joint – 133 Wausan-ro, Seogyo-dong- Mapo-gu, Seoul
킹스빈홍대아트점 – 서울시 마포구 와우산로 133 (서교동)
Café Thanks (Cublic) 카페땡스
10. Gangnam Branch 1 – 1F Gangnamdae-ro 8-gil 6, Yeoksam-dong, Gangnam-gu, Seoul
카페땡스강남1호점 – 서울시 강남구 강남대로84길 6,1층(역삼동)
EDIYA Coffee 이디야
11. Seonjeongleung Station Store – 326 Bongeunsa-ro, Gangnam-gu, Seoul Special District
선정릉역점 – 서울특별시 강남구 봉은사로 326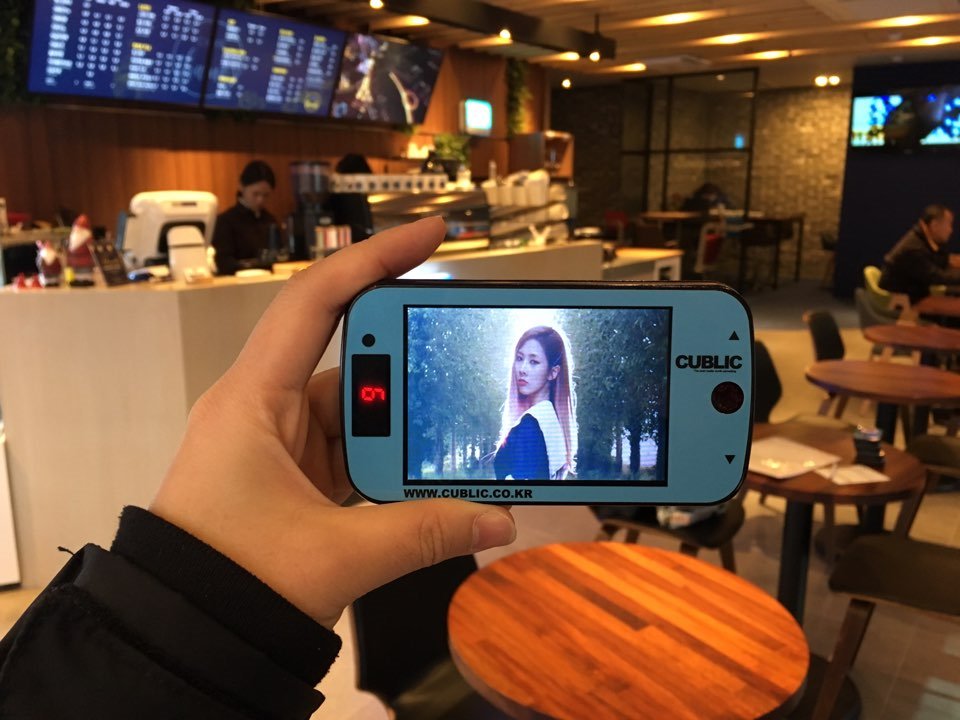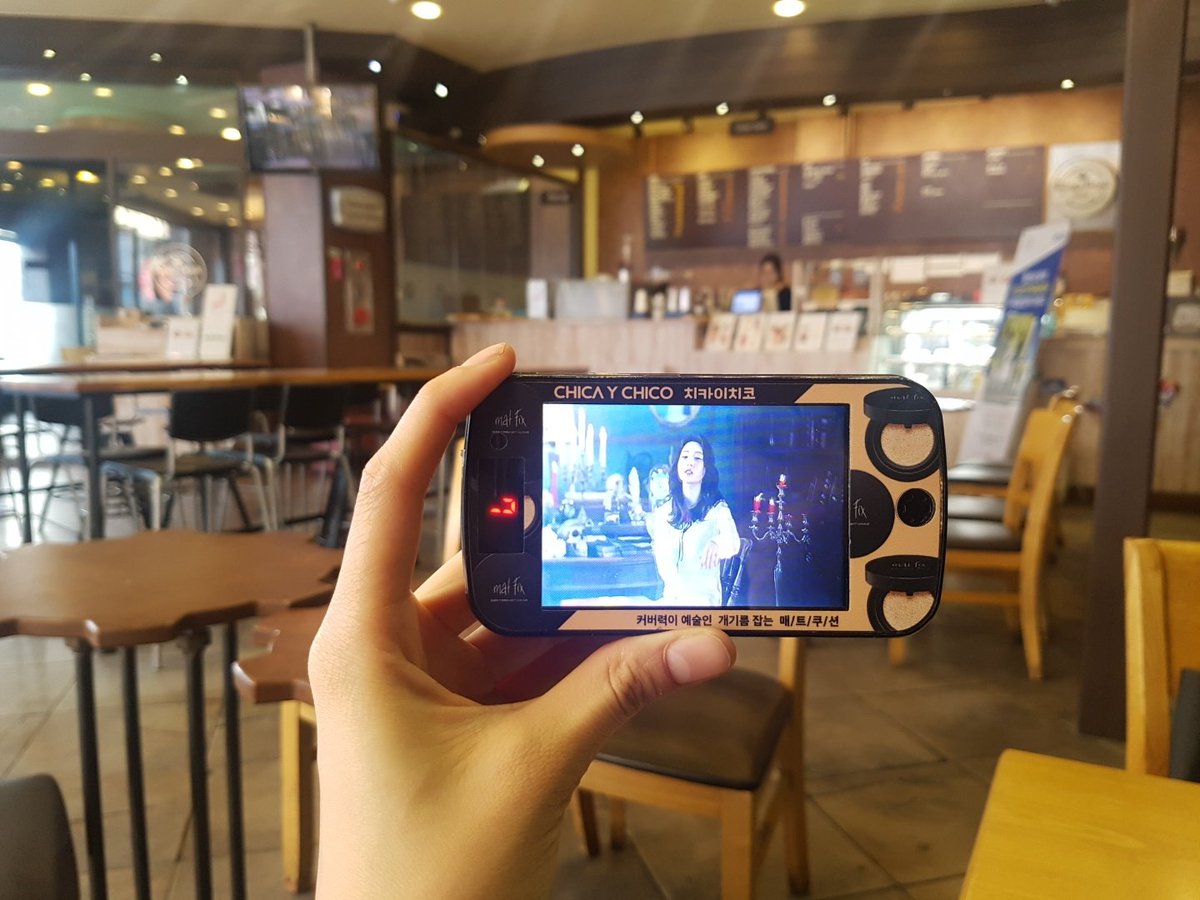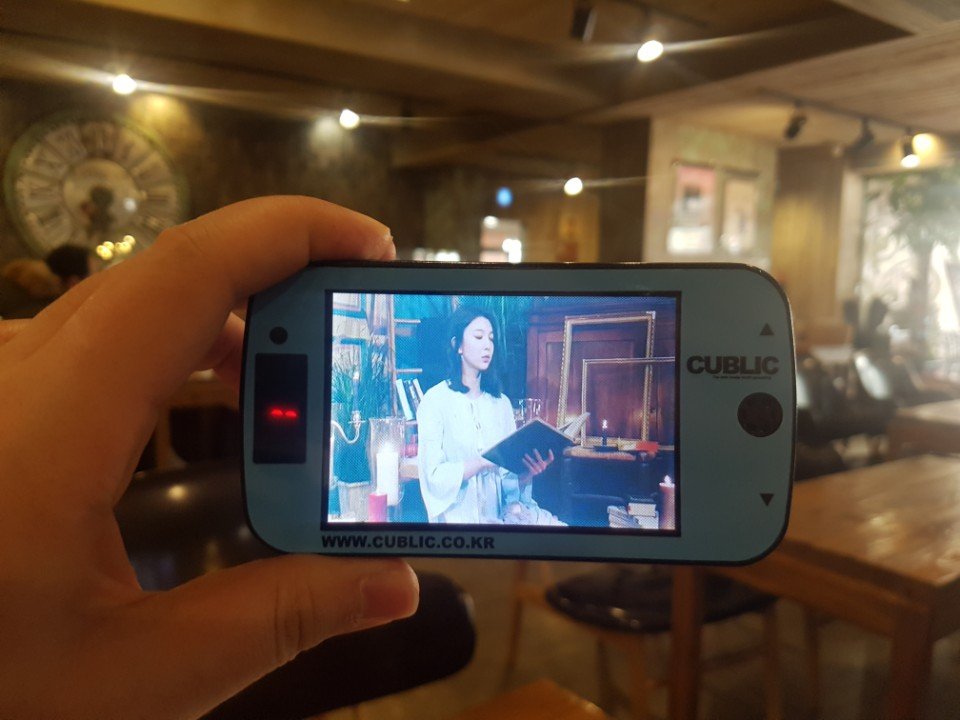 A few photos of the video playing at a few different cafés, courtesy of Fanmaum.
Dreamcatcher saw the video for themselves, as well!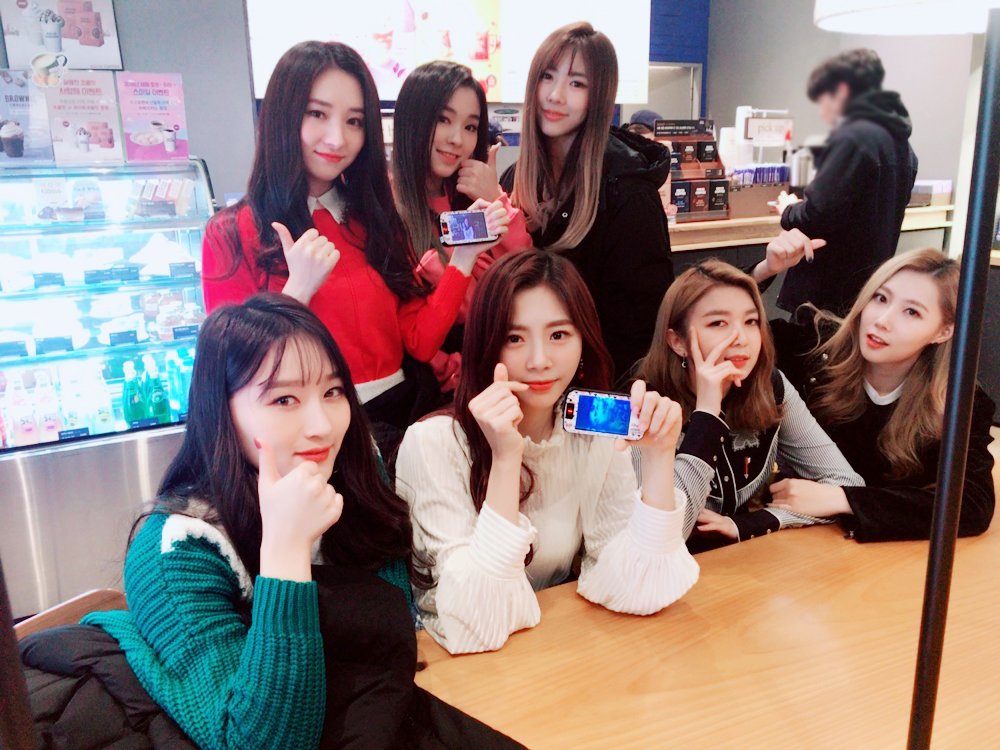 Once again, thank you all so, so much for your cooperation and support through all this! We hope to be able to carry out even grander projects in the future!