5 Feb 2020 "'Hinting at the new fantasy?' … Dreamcatcher reveals first comeback teaser images"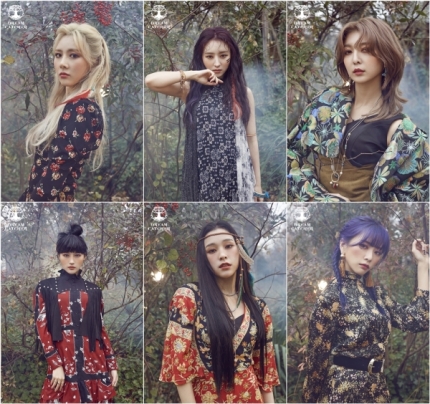 A hint to the new world-building to be presented by Dreamcatcher has been revealed.
On the afternoon of the 4th, Dreamcatcher Company uploaded member teaser images for Dreamcatcher's first studio album 'Dystopia : The Tree of Language' on their official app and other SNS channels, starting the comeback preparations in earnest.
Within these images, Dreamcatcher members showed off new, previously unseen looks, catching the attention of fans all over the world. Each member sported a different style, made complete with a hippie-look and makeup oozing with a intriguing charm, which amplified the curiousity towards the new story they will be telling.
Starting with the first member teaser images released this day, Dreamcatcher is set to release 3 more versions of their teasers. In addition, lyric spoilers, story spoilers, as well as a highlight medley have been prepared for fans.
Dreamcatcher is to release their first studio album 'Dystopia : The Tree of Language' on the 18th, beginning their comeback promotions. Following the conclusion of their 'Nightmare' series, anticipation is high as Dreamcatcher is said to be depicting a different world in this album.
Please do not take translation without credit
source