12 Feb 2020 "Dreamcatcher, Via "Reverse Charms" Teaser Image Release Completed"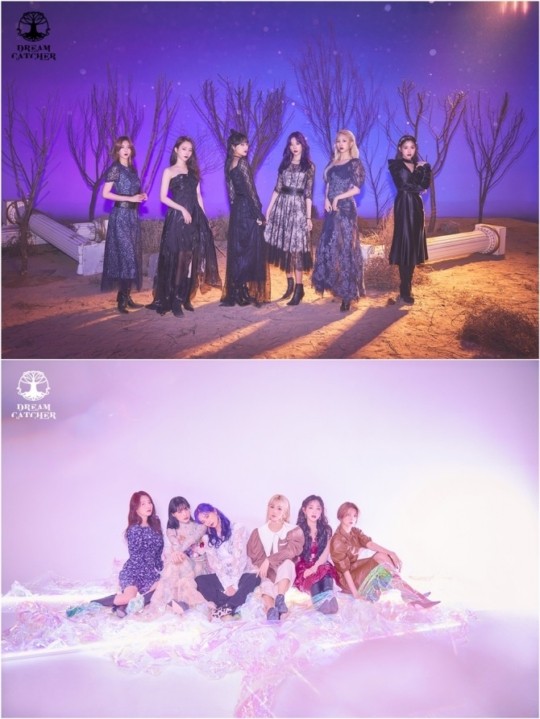 The group Dreamcatcher concealed their "Reverse Charms".
Dreamcatcher Company rolled out 'I' version and 'L' versions of the teaser images of the first full album 'Dystopia: The Tree Of Langauge' in the afternoon of the 11th on their offical app and SNS channels.
Dreamcatcher is showing off their diverse charms in the pictures via their conflicting images. In 'I' version, Dreamcatcher's unique fantasy is showing their peculiar charisma, and in 'L' version their feminity and beauty, which had not been exposed, is being emphasized as expectations are increasing regarding their new album.
As the release of teaser images conclude, now the hints are being unveiled about the album. On the 12th are the lyric spoiler and album story spoiler, and the highlight melody finds fans on the 13th, there's the dance preview on the 14th, and the music video teaser is scheduled to be unraveled the day before the comeback on the 17th.
Dreamcatcher Company requested "You'll enjoy envisioning the new story and view of the world through various advance contents which will be released. So please show lots of interest and love towards Dreamcatcher's special fantasy".
Dreamcatcher is coming with their first full album "Dystopia: The Tree of Language", which will be released on the 18th at 6pm, and will then embark on comeback promotions.
Please do not take translation without credit
source