02 March 2020 NEWS1 "Dreamcatcher's 'Scream' MV breaks 10 million views … shortest time for the group"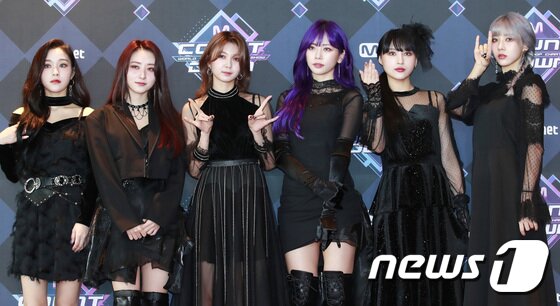 Dreamcatcher/News1 © News1 reporter Kwon Hyeon-jin
The music video for Dreamcatcher's new track broke 10 million views.
On the 2nd, their agency Dreamcatcher Company announced the music video for the lead track of the group's first studio album 'Dystopia : The Tree of Language' broke 10 million views on the 1st. This is the fastest since the debut of the group.
The music video was released throughout the world at 6 PM the 18th along with their first studio album. The views on the video have grown rapidly as Dreamcatcher's promotions proceed. The video won the hearts of the InSomnias with its colorful group dance and the new world the group depicts following the conclusion of their 'Nightmare' series.
Dreamcatcher plans to pay back the love of the fans with the release of special content. Dreamcatcher has pledged rewards for 3 million, 5 million, and 10 million views, and as the video reached the target view number, fans will be greeted with a special version of the 'Scream' performance video following the release of the studio version.
In the meantime, Dreamcatcher will continue promoting through various music shows and other media, such as radio.
Please do not take translation without credit
Source