19 Feb 2020 STARNEWS Interview② "Dreamcatcher 'It's sad we can't meet fans because of Corona19, but health is the priority'"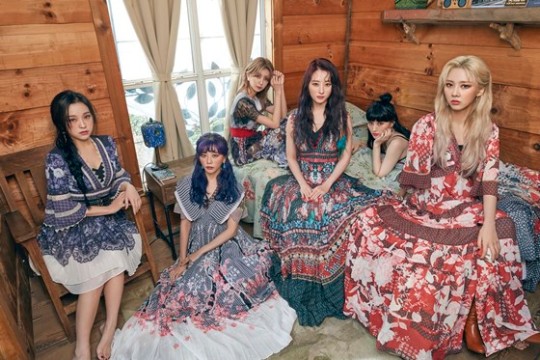 The group Dreamcatcher (Jiu, Sua, Siyeon, Handong, Yoohyeon, Dami, Gahyeon) expressed their regrets about having their chances to meet with fans reduced due to the Corona19 outbreak.
Dreamcatcher released their 1st full album 'Dystopia: The Tree of Language' on 18th. In a release interview held on the 17th in Gangnam, Seoul, Dreamcatcher talked about how their comeback happened to overlap with the outbreak.
This album comes after approximately 5 months since the release of their special mini album "Raid of Dream". It is their first full album since their debut, but meeting fans will be difficult for the promotion due to Corona19. Music shows are proceeding without audiences, and most singers are postponing fanmeets and concerts.
Dreamcatcher could not hide their sadness over how the situation was around the timing of their comeback. JiU, the leader said 'I want to hear fans cheering as we destroy our stage, but we'll have to do stages without audiences.'  Sua said 'Everyone says even the main recording feels like a rehearsal because the fans aren't there."
Though they can't perform directly in front of fans, they still were excited over the prospect of giving the fans the tracks that they worked so hard on.
Sua said 'The response from fans has been great since the release of the highlight medley," adding that "We can't wait to give them the songs." She seemed confident, saying "After the songs get released, I want to hear that it lives up to, or exceeds, expectations.
Meanwhile, Dreamcatcher's new album contains a total of 14 tracks, including the title track 'Scream', the 'Intro' and the 'Outro'. 'Scream' is a rock-based song with electronica sounds which uses the 'Witch Hunt' as its motif.
Please do not take translation without credit
Source