19 Feb 2020 Newsen Interview Dreamcatcher "It is sad that Handong is missing, but we are cheering for each other" [EN:Interview③]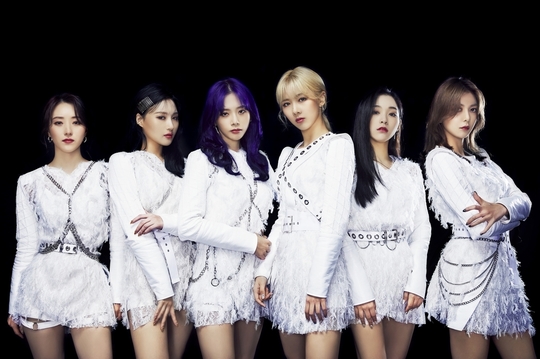 [NewsEN Reporter Lee Hana]
Dreamcatcher, including Handong, who is absent from their first studio album promotions, showed off their tight teamwork.
Handong, Dreamcatcher's only non-Korean member, recently entered as a contestant in QCYN2, a program known as the Chinese version of Produce 101. She is currently living in a dorm with other contestants to film the show.
The absence of Handong is especially sad given that this is their first studio album and the beginning of their new world, 'Dystopia'. The members were also saddened by the news but tried to make up for her absence, having a masked dancer on stage in her place.
JIU said "Thinking of Handong, we kept a place for her in the lead track performance. We have one dancer wearing a mask in her place to keep a 7-member dance formation." "Until she went into the dorm, we kept in touch with Handong," she added.
Gahyeon said "We kept in touch until she moved into the dorm. She said she couldn't see us perform but would still cheer for us. It's frustrating that we can't contact her directly, but all the members are cheering for her in our minds."
In addition to the absence of Handong, Dreamcatcher also faces the Coronavirus outbreak(Corona 19). Their hopes of creating new memories with fans while performing on stage were dashed when music shows announced they would proceed without live audiences.
Sua said "We heard that even the actual recordings feel like a rehearsal. It's sad but we'll put on cool shows thinking of the fans watching us on TV at home. Yoohyeon told fans that "Health comes first. I hope everyone takes care and stays healthy."
They also face a crowded comeback window. Large girl groups such as GFriend and IZone are set to promote along with them, not to mention BTS. Sua said "every time we have a comeback, there's a lot of girl groups promoting. We've been told we're blessed with many women." "The trend today seems to be that of girl groups doing powerful, cool performances too, and I'm proud for it. We'll be able to give audiences cool performances together," she stated.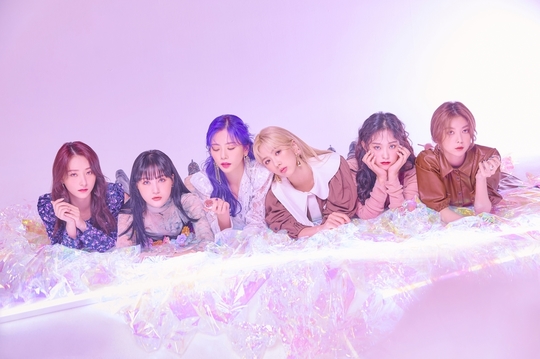 JIU said "I'm actually excited. I focus on the girl groups when I watch music shows, and I'm excited that we're going to promote alongside many girl groups. I'm happy that I'll be able to see them with my own eyes," revealing her excitement. Dami also said "When fans of other groups watch music shows, they end up watching our performances too. I want them to remember us, saying "Dreamcatcher is good"."
Dreamcatcher told us that they are impressed by the newer girl groups such as ITZY. They also said while visible achievements are also important, to be recognized for their skill and their character while they continue on their path is more important to them.
"I used to always say we wanted to win first place on music shows, but we've had moments where we missed that right in front of our eyes. It wasn't great, but we've resolved to keep going on our path. It doesn't have to be winning first place, but it would feel great just to be recognized for our musicality as a team," Sua said. She explained their shifting goals, saying "I'd be happy if we could hold larger and larger concerts. It would mean that more and more people are coming to listen to our music."
Yoohyeon said "If more people knew about us, us releasing a song making a statement would have a larger social impact. I want us to grow more influential."
As they enter their 4th year, Dreamcatcher says their increasingly tight teamwork is what keeps them going. As such, Dreamcatcher says they want to take a good look at themselves and grow in 2020.
JIU said "'Don't get stressed too much', this is my goal right now. Obsessing over small things made life so tiring. I want myself to be happy and not obsessive."
Dami said "Any singer dreams of having a song produced by themselves in their album. I got my own studio and I'm practicing various things now. I'm also studying with the help of our Piano teacher. I haven't had members listen to my music yet, but I want to perform a song I made with the members," talking about her plans. (Photos courtesy of Dreamcatcher Company)
NewsEN Lee Hana bliss21@
Please do not take translation without credit