19 Feb 2020 NEWS1 Interview① "Dreamcatcher "Our first studio album contains messages about hate comments and witch hunts, we want people to relate to it"
[N Interview] "Promoting without Handong, we cheer for each other"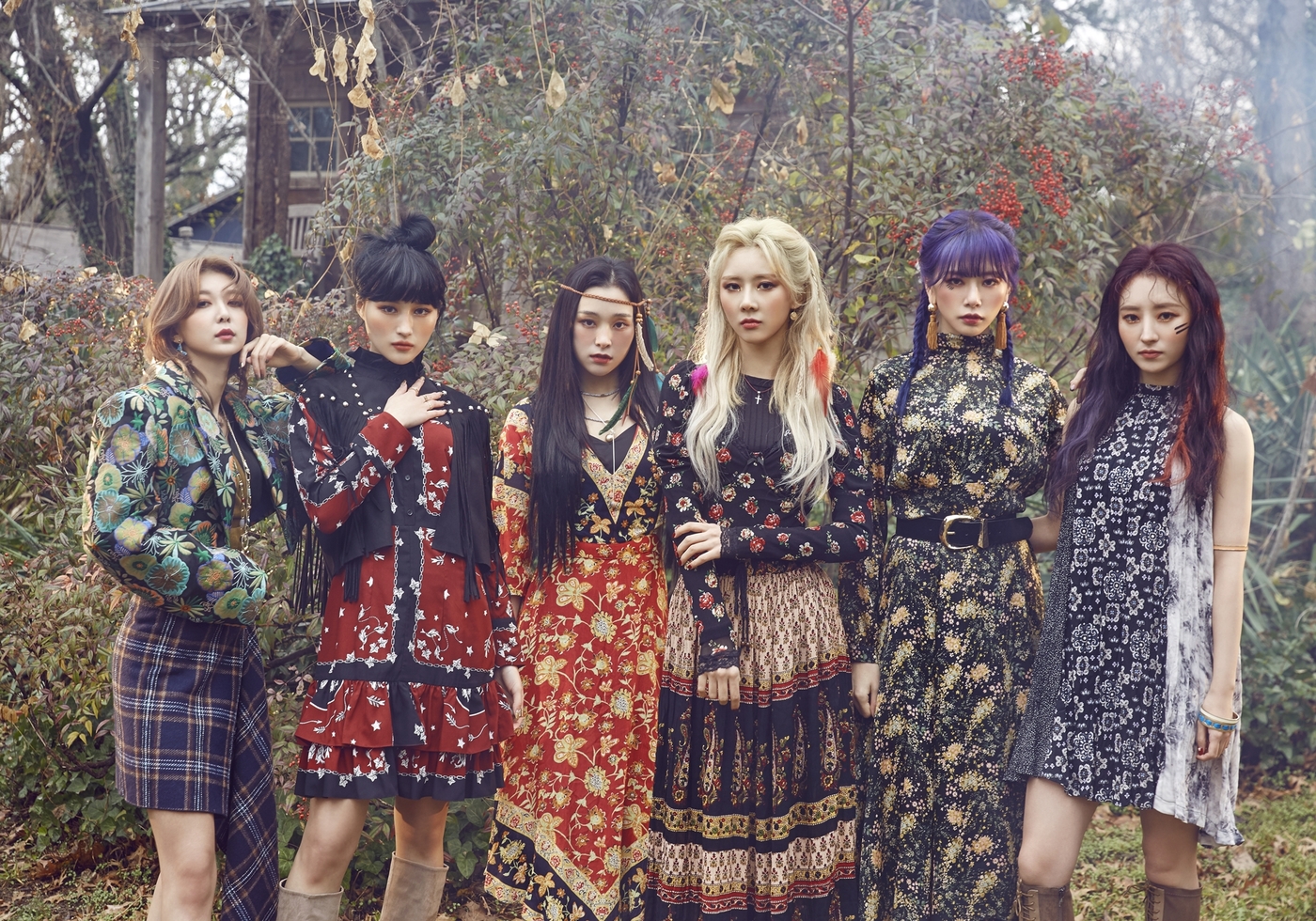 Group Dreamcatcher (Courtesy of Dreamcatcher Company)
(Seoul=News1) Reporter Koh Seung-ah = Group Dreamcatcher's first studio album 'Dystopia : The Tree of Language', released on the 18th, kick-starts a new world. Dreamcatcher, a group that has continued to present a color uniquely their own with intense concepts and powerful performances since their debut in 2017, makes its return from a 5 month hiatus after concluding the 'Nightmare' series that they have continued since debut.
The world of the 'Dystopia' series, as one can guess from the title – which means the anti-eutopia – depicts a world tainted by darkness because of language scarred by wounds. As such, Dreamcatcher points out how hurtful language can be to others in the album, incorporating a sharp message into their music.
The lead track 'Scream' tells the story, conveying this message by utilizing the witch hunt of the middle ages as the motif. The rock based electronica sounds featured in the song broadens the genre spectrum of the group. In addition, JIU, Siyeon, Yoohyeon, and Dami participated in the lyric-writing for the B-side tracks  'Black or White' and 'Jazz Bar', much to the excitement of fans.
Dreamcatcher is poised to present their 'Dystopia', mirroring not fantasy but our painful and difficult reality with a serious message, through intense music. As such, Dreamcatcher recently met our reporters to have a heart-to-heart about their first studio album.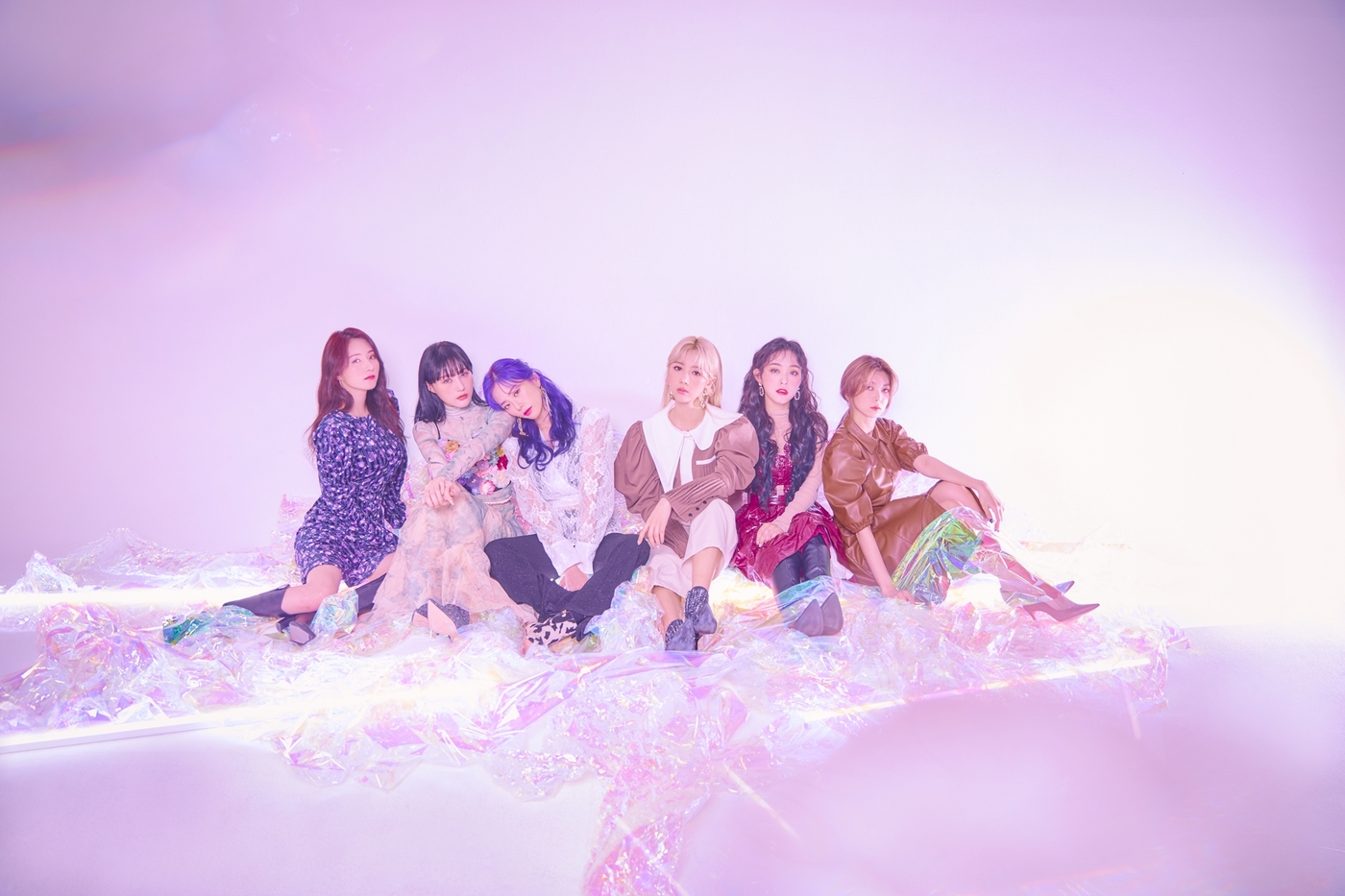 Dreamcatcher (Courtesy of Dreamcatcher Company)
The following is our Q&A with Dreamcatcher.
-This is your first studio album since your debut.
▶(JIU) It's been 3 years since our debut. We've released 7 albums in that time, but I'm happy to be able to release a satisfactory full album after 3 years. I love that we have more songs for InSomnias, and that we can give them good music.
-Tell us about your new world, 'Dystopia'.
▶(JIU) This series depicts a tree that bears black fruits when it hears negative words and bears white fruits when it hears positive words. We incorporated the societal aspect of 'language' in this world, so there is a societal aspect to it.  In today's society, people are often hurt by hateful comments, but they can also give each other joy. We used a tree to represent that. The lead track 'Scream' is about the witch hunt. We incorporated elements that depict innocent people being subjected to witch hunts due to words.
-Why did you start this new world-setting?
▶(JIU) Well, love stories and separation stories are common. People want something different from Dreamcatcher in terms of lyrics and image, so after some thought, we decided to try talking about hate comments and language. Including people of our profession, lots of people are hurt by words. I want people to be more careful about what they say.
▶(Yoohyeon) 'Language' is an accessible theme, so I think people will be able to relate to it easily.
-You must have seen both comments that cheer you on and hate comments. How do you react to them?
▶(Gahyeon) I actually cry when I read hate comments. Even the smallest comments can feel significant or insignificant depending on context, so I cried.
▶(Dami) Though we're told not to see them, they're very visible so it can hurt sometimes. So I try to look only at the positive posts and find comfort in the people around me.
▶(Sua) The fans give us lots of comments, which comforts me.
▶(Yoohyeon) There are many fans who write long letters to us. There was one who said they found some energy thanks to us while battling depression. That energized me.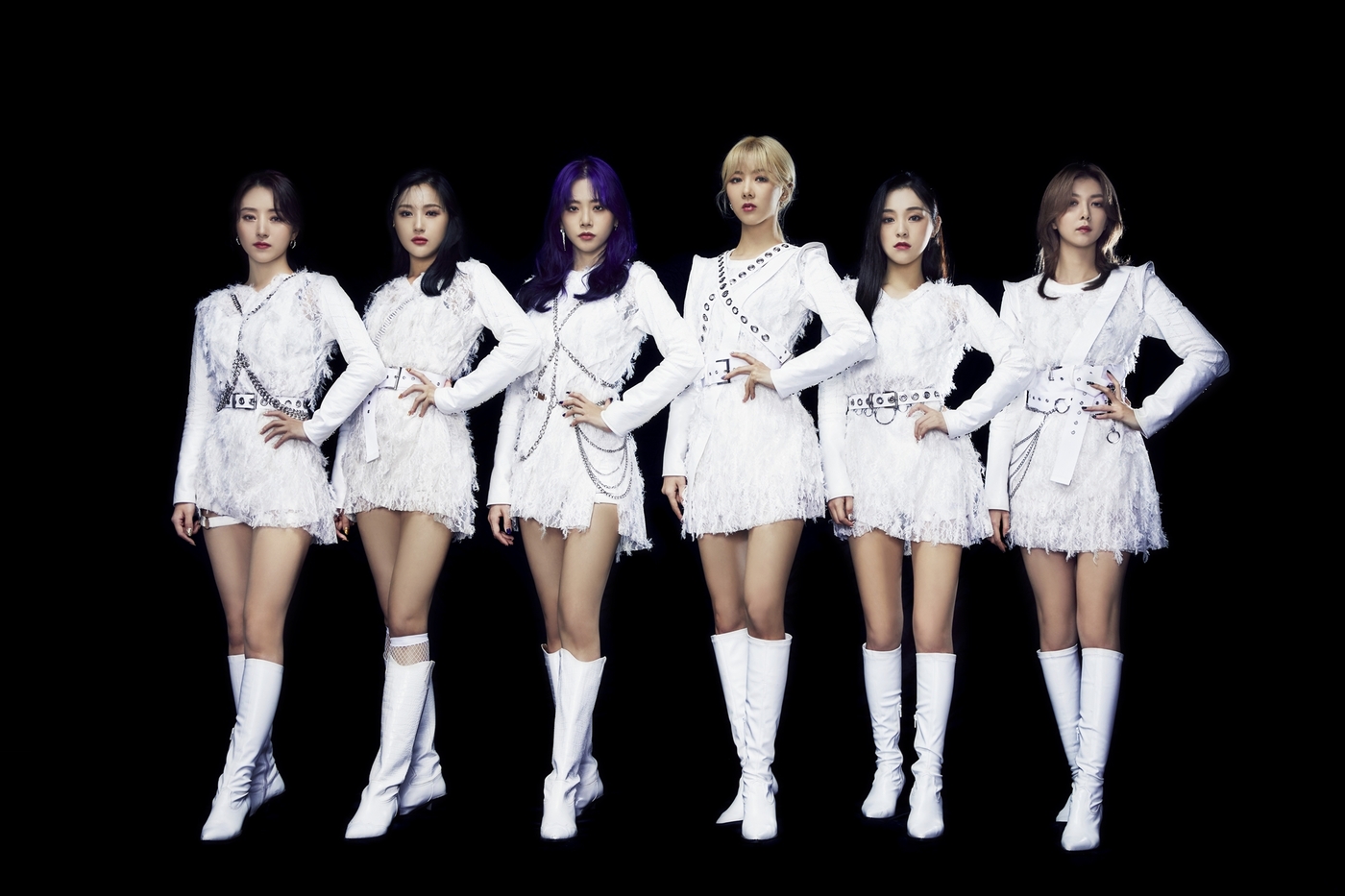 Dreamcatcher (Courtesy of Dreamcatcher Company)
-Handong is missing from this promotion due to her activities in China.
▶(JIU) We are missing Handong despite this being a studio album. So, we have a dancer wearing a mask so that we can have a 7-member dance formation, showing how we miss Handong. We kept in touch with Dongie through a messenger – though she can't use her phone right now – and Dongie said she was rooting for us, and we told her we would root for her too. It's frustrating that we can't contact her directly but we're always cheering for her in our minds.
-Is there a uniquely Dreamcatcher point of the album?
▶(Sua) Dreamcatcher's fundamental style is rock and metal. But for the first time, we wanted to try mixing in something more familiar, so we tried mixing in electronic sounds. It ended up sounding more imposing and powerful, and felt more familiar to us too. I want to experiment with different genres like this, and create songs that suit us well. Also, this is the first time we will go on stage with dancers. It's amazing. We have dance breaks, point dances… It wasn't easy but it ended up looking incredible.
-Is there a B-side track you recommend?
▶(Yoohyeon) Personally, I want to recommend 'Tension'. It's a song about perfectionism. I tend to get stressed out because of it, so I wanted to recommend it to people who get stressed like I do.
▶(JIU) I want to recommend 'Red Sun'. I loved it as soon as we got the reference recording. Sua came up with the choreography. It showcases Dreamcatcher's sexy charms, I think.
▶(Sua) 'Jazz Bar' is a sentimental, fancy track that I liked when I heard it. I enjoy minority genres, and this is a track that satisfies that taste of mine.
▶(Gahyeon) I like 'Daybreak'. It's a calming song and I think it'll be the first song I think of when I think of Dreamcatcher ballad numbers.
▶(Dami) 'In the Frozen' is a perfect fit for snowy days. It's a song with a positive message so I want to recommend it.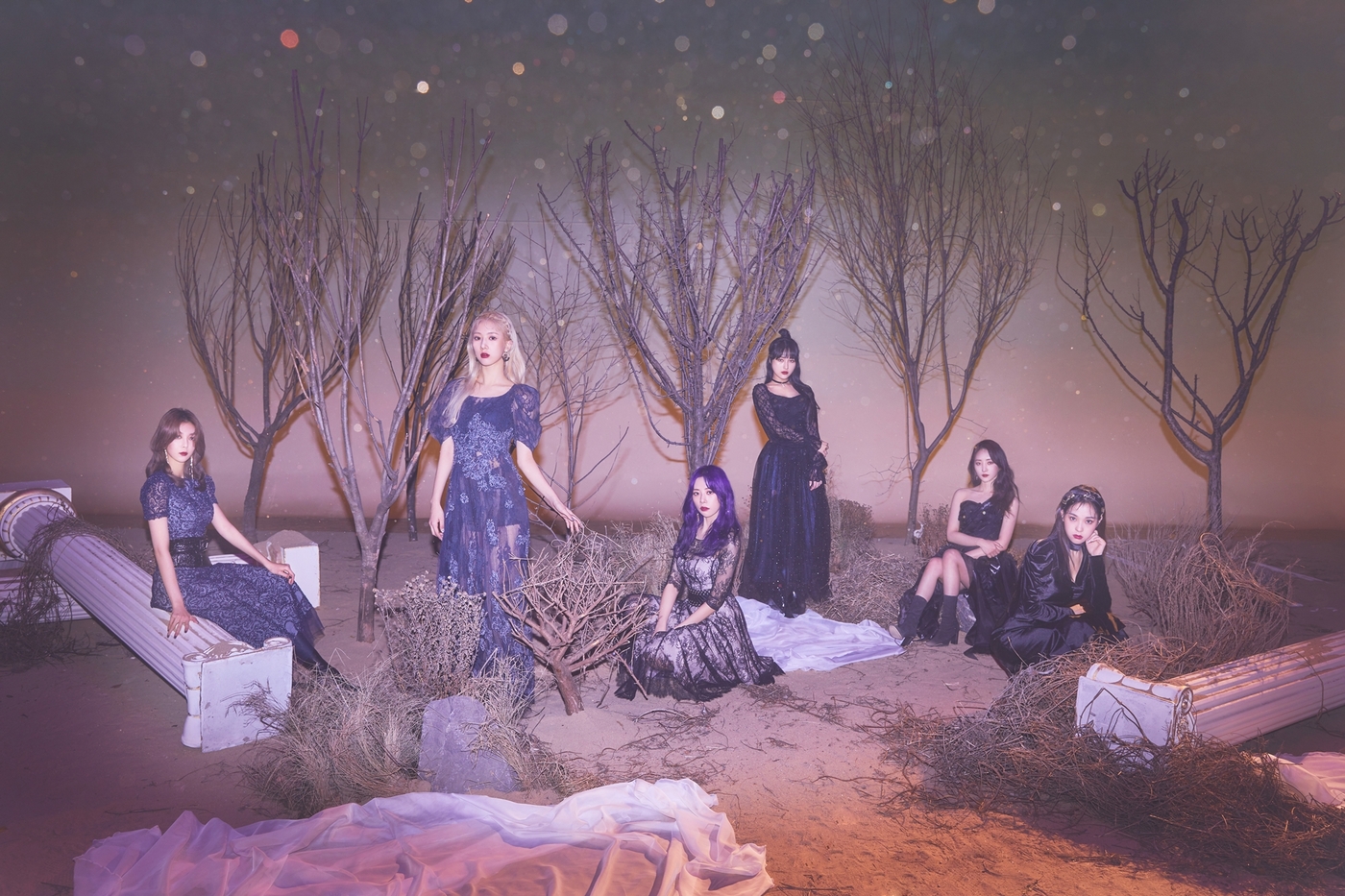 Dreamcatcher (Courtesy of Dreamcatcher Company)
-What kind of response do you want to garner from your first studio album?
▶(Sua) The fans' expectation feels higher than before. We feel more excited too. I want to hear people say that it exceeds their expectations. I want the album to be more addictive when you hear it in full and watch the performance on stage.
▶(JIU) I want it to be an album that all InSomnia enjoy, and to be an album that is recognized all over the world. I also want to give back to the people who helped Dreamcatcher. I want this album to be a success so that we can give back to the InSomnias.
▶(Yoohyeon) As this was a studio album, I felt nervous about putting it together so fast. Still, now that we have, I want to show people the most intense concept possible. Thus, we'll do our best to provide people with relatable messages and to give them realizations.
Please do not take translation without credit
source